All classes and private sessions are currently held online, as livestream gatherings and recorded practices. Come join our vibrant community! www.clearlight.ca

Therapeutic Yoga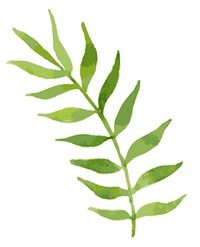 Therapeutic Yoga sessions are designed to develop a personalized set of practices to address your individual needs. Sessions range from addressing the physical realms of building strength, addressing core stability and addressing imbalances –to cultivating more subtle practices that promote mindfulness, thus calming and balancing both the body and emotions.

Sessions are entirely individualized, and are shaped according to your needs and goals. Specialized sessions are available for women working with fertility issues, women in the midst of pregnancy, and for women who are postpartum with baby in arms.

iRest Yoga Nidra Meditation
The format of a private session of iRest Yoga Nidra meditation allows for deep inquiry, profound healing, and spontaneous, profound insight. This form of therapeutic meditation allows the student to explore present-moment experience while attention is held through a series of inquiries and questions to deepen the engagement within this body-centered meditation.

People come to this individualized form of co-meditation for many reasons and from many contexts… and discover the potential of this therapeutic meditation to not only heal and restore innate balance, but to awaken the practitioner to an unshakeable sense of wellbeing.

Private Childbirth Preparation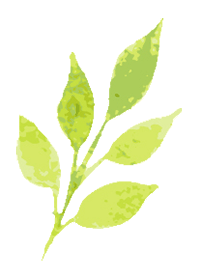 Whereas most classes focus on the environment around birthing Mama and the technical aspects of childbirth, these sessions and this approach focuses specifically on developing practical tools and internal coping strategies for the expectant mother, or for both parents together, in order to cultivate a conscious and positive childbirth experience for all.

The emphasis is on learning and practicing breathing techniques for labour, positions and movements that will facilitate the body's work, and essential internal meditative coping techniques to meet challenge with grace. Sessions for couples empower birth partners to not just feel useful, but to confidently and effectively step into their essential role of birth support. Read more...

Length of sessions depends on previous education. If you are expecting your first child, and you have not taken childbirth education courses before, the minimum length of your private course would be 3.5 - 4 hours . This time may be decreased depending on your background, or increased depending on your needs.

Fertility Yoga
When we are consciously inviting a baby into our lives we want to try everything we can to become parents, and we want our efforts to be as effective as possible.

If pregnancy does not happen as soon as we expect, if we experience pregnancy loss, or if we have particular health or life circumstances that necessitate special care, we realize our efforts may require greater attention and we then gather resources and strategies to support our journey.

Fertility Yoga is a valuable aid in creating favourable circumstances for pregnancy. These specialized yogic practices support both natural conception, and support assisted reproductive technologies (AI, IVF, etc). Because of its recognized benefits, yoga and meditation is even integrated as a fundamental part of fertility treatments at many centers around the world.These sessions are for women who would like to expand their 'natural' or 'facilitated' efforts to get pregnant, and who would like to create a wider context of favourable circumstances, and to be supported physically, emotionally and spiritually (in any way that feels authentic to you).

The sessions are for women who feel the negative effects of stress and who know stress is not helpful in their efforts, and who are proactive in cultivating improved physical and emotional health, balance and inner resiliency. The sessions are for women who wish to work with experts who have dedicated their lives' work to women's health via yoga and meditation. Read more on the Fertility page.

Location
Clearlight offers private sessions in NDG/Westmount and on the West Island, and depending on location will meet in the privacy of your own home (West Island and Vaudreuil/Hudson area).

About Clearlight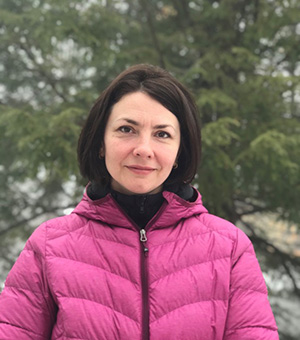 Clearlight Gerald, (MA, C-IAYT, E-RYT500, RPYT) is a certified yoga therapist and a specialist in the application of iRest Meditation and Yoga to the context of women's health and wellbeing, including the context of infertility, pregnancy and childbirth, and to the postpartum period.

Clearlight draws from two decades of experience teaching and guiding expectant and new mothers - and is a senior iRest teacher, mentor and program leader, a professional-level certified yoga teacher and pregnancy yoga teacher, as well as a trained birth doula. She has guided thousands of women and new parents in the context of private sessions and group classes.

Her individualized sessions focus on meditation and yoga, and allow for the development of personalized strategies and practices to help reduce stress, minimize suffering and improve overall wellbeing, as well as providing an opportunity for meditative inquiry and bring perspective, clarity and insight.

Clearlight also meets with women who, while in the care of a psychologist or psychiatrist, are also seeking to complement and support their therapeutic work by building a repertoire of mindfulness-based tools and strategies.
The foundation of Clearlight's approach is the iRest Yoga Nidra program, a body-centered form of meditative inquiry developed by her longtime teacher and mentor, Dr. Richard Miller.

Scheduling and Fees
Please contact Clearlight in regards to scheduling and fees, and for any questions you may have.