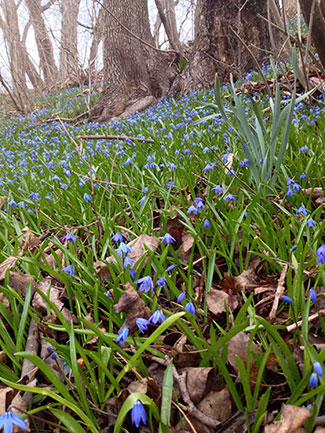 This page is frequently updated. (join our mailing list to be notified by e-mail)


2019 Weekend Yoga & Meditation Workshops and Special Classes

• Special Mindful Yoga Summer Classes:
July 15th; August 5th and/or August 19th, 2019
Registration is now open

Autumn workshops to be announced soon.

2019 Pregnancy & Childbirth Weekend Workshops

• Couples Workshop: Preparing for Childbirth with Movement & Breath
Choose from June 15th, August 10th, September 14th or November 2nd, 2019


See the Classes Page for information about weekly classes.




Relax, Renew and Refresh... Nourish with Mindful Yoga and Meditation
Saturday, May 25th from 9:45 am to 12:45 pm

This immersion provides the opportunity to enjoy a balanced set of practices to fully nourish your body, mind and spirit... time to truly relax, renew and refresh. In this extended practice you will explore a wide range of meditative practices, including mindful yoga movement/asana; conscious pranayama (breathing); mantra/chanting; (some) sitting meditation; and a fully guided, lying-down Yoga Nidra restorative meditation.

[read more about the May 25th special practice, Relax, Renew and Refresh...]





iRest® Yoga Nidra Meditation: for Relaxation, Healing and Wholeness
Saturday, May 25th from 1:30 - 2:40 pm (Vendome location)

Based on the ancient teachings of meditation, iRest® Yoga Nidra is a transformative practice that leads to healing and well-being at all levels – physically, psychologically, and spiritually. iRest Yoga Nidra is practiced for many reasons: to relax deeply and to release stress; to support both physical and psychological healing; and to discover an innate peace of mind and unshakeable sense of well-being that is present in all of life's circumstances.

This accessible practice is open to beginner and experienced meditators alike. Discover a truly life-changing practice.
Registration now open, see registration page

[visit the Yoga Nidra page to learn more...]






Couples Workshop: Preparing for Childbirth with Movement & Breath

In this workshop, expectant couples practice movements and breathing to cultivate a greater understanding, enjoyment and confidence in pregnancy, labour and childbirth. Both parents will learn and practice specific tools and techniques to encourage a supportive and positive childbirth experience.

Saturday, June 15, 2019
Saturday, August 10, 2019
Saturday, September 14, 2019

[visit the Couples Workshop page to learn more...]





Prenatal Yoga Immersion for Childbirth
coming again soon

This extended class is designed for pregnant Mamas who would like to learn specific and essential yogic techniques to help navigate labour and delivery.

The proactive work of creating favorable circumstances for a positive childbirth experience is greatly aided by learning effective ways to navigate one's inner world as intense challenges arise.

In this experiential Pregnancy Yoga practice designed to relax and renew, expectant Mamas will practice breathing techniques for labour and specialized meditative coping techniques that invite the unfolding of childbirth from a place of strength, grace and confidence.

The basic toolset of coping techniques for labour and delivery that is included in the weekly classes, is presented and integrated in this 3-hour extended class. You can come to this yoga for childbirth class to supplement weekly classes or you may choose take this class on its own.

Handouts are provided.
[visit the Prenatal Yoga Immersion for Childbirth page to read more...]