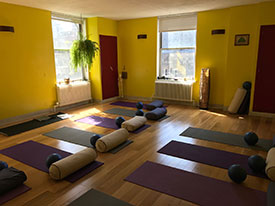 All classes are currently held online, as livestream gatherings and recorded practices. Come join our vibrant community! www.clearlight.ca

Clearlight Gerald's downtown Montreal classes and workshops are located at her studio space inside of the Queen Elizabeth Health Complex (QEHC) at 2100 ave Marlowe, in the neighbourhood of NDG/Westmount.

This bright, intimate and dedicated studio space is located on the third floor in a quiet corner of the QEHC, nestled in a center that hosts a community of health practitioners from both medical and complementary/alternative approaches.

The studio space is a one minute walk from the Vendome metro/train station, located one block east of blvd Decarie, and only one block from the McGill University Health Centre (MUHC).

The Vendome NDG/Westmount studio is where Clearlight teaches her full schedule and selection of classes, she also teaches certain immersions and workshops on the West Island.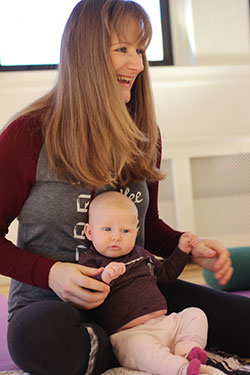 The Vendome location was selected for the benefits of a smaller, focused space and especially to host semi-private classes – allowing for a depth of practice that comes with the intimacy of a smaller groups and individualized attention.

Clearlight is a professionally trained and certified Yoga Therapist, Yoga Teacher, iRest Meditation teacher and Pregnancy Yoga teacher, and she brings to each class the experience gained from almost 30 years of practice, and 20 years of teaching thousands of yogis over in the Montreal and surrounding area.

At the Vendome studio, you can take sessions of classes with Clearlight in Yoga for Pregnancy and Childbirth, classes for Mama and Baby together, and weekend workshops in Childbirth Preparation - as well as classes for 'everyone' in Mindful Hatha Yoga and iRest Yoga Nidra Meditation.

Clearlight also meets with students privately, in both a therapeutic context and in a mentoring context to those wishing to deepen their practice, or who are studying as yoga teachers or yoga therapists, or who are current teachers seeking professional development.






Clearlight Gerald, MA, C-IAYT, E-RYT500, RPYT, founder and director of Yogaspace Studio, is a professional level certified Kripalu and Prenatal Yoga Teacher and an IAYT-certified Yoga Therapist. Clearlight currently teaches classes and workshops at Yogaspace in Mindful Yoga, iRest Yoga Nidra, Pregnancy Yoga, Childbirth Preparation for Couples and Mom & Baby Yoga.

Clearlight started practicing yoga in 1991, and began teaching in 1999 after she completed her certification as a Kripalu Yoga Teacher and Pregnancy Yoga Teacher. Today, Clearlight is a student of nondual wisdom teachings as taught by her teachers and mentors Richard Miller and Joan Ruvinsky. Clearlight actively pursues her love of yoga in her studies, personal practice, teaching and family life.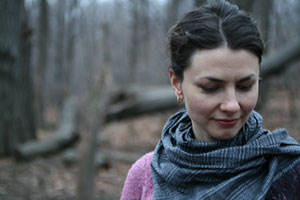 During her first years of teaching, Clearlight studied and practiced with many wonderful teachers from around the world, including Donna Farhi, Gary Kraftsow, Anodea Judith, and Krishna Das. It was at this time she gained extensive experience and insight into the practice and application of yogic breathing and asana, physical and energetic anatomy, and the ancient teachings of yoga.

During these formative years she taught at different locations throughout Montreal, including Concordia University, Marianopolis College and the Montreal Athletic Association, and worked part-time as a program assistant at the Kripalu Center for Yoga and Health in Massachusetts. In 2002, Clearlight created Yogaspace Studio in Montreal, where she now teaches exclusively.

In 2004 Clearlight met Richard Miller and Joan Ruvinsky, senior teachers of the pathless path of nondual teachings, both students themselves of Jean Klein. During her first interactions with Richard and Joan she felt that she was "coming home to truth" - and in that moment knew she had found the teachings that she was deeply compelled to follow. Since then, Clearlight has been deeply immersed with Richard and Joan in studies that are dedicated to these teachings.

Clearlight completed the Yoga Nidra (iRest) Teacher Training with Richard Miller in 2009, and is now a mentor for others pursuing their certification as Yoga Nidra teachers at the Integrative Restoration Institute (IRI). (IRI is a non profit organization dedicated to the path of self-inquiry and awakening through the teachings of nondual wisdom.) The teaching of yoga nidra is a beautiful method of self-inquiry and meditation and informs every level of Clearlight's teaching.

Concurrently, Clearlight continues to deepen her focus and skill as a specialist in teaching prenatal yoga and postnatal yoga, a path she chose after feeling profoundly inspired, well before her teacher training, to bring yoga to pregnant and new mothers. As a result of following her heart, she has had the privilege of teaching several thousand expectant and new mothers in her pregnancy yoga, and in her mom and baby yoga classes.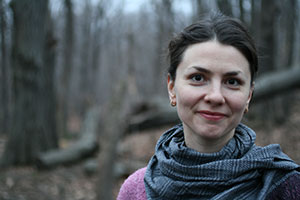 Clearlight brings lived wisdom to her teaching that she has gained both from her personal life as a mother of two daughters and her 16 years of professional experience. The prenatal and postnatal classes emphasize ways to bring yoga and nondual teachings to life, both practically and spiritually, into the role of being a parent.

She continues to offer an inspiring context in which women and couples can connect more deeply to the wisdom, balance, and joyfulness that they bring with them into childbirth and parenthood. (Make sure to read the wonderful birth stories by moms who were in Clearlight's classes.)

Clearlight's dynamic teaching style reflects the passion she has for her personal practice and her love of inquiry. Her teaching of the physical practice of postures balances both an emphasis on core stability techniques and safe alignment with the importance of not only liberating deeply held tensions, but of discovering how the practice of yoga can bring a greater sense of wholeness and balance to every aspect of one's life.

Other aspects of her teaching include yogic breathing, chanting, the sharing of inspiring music and poetry, discussion based on ancient texts and meditation practice (including yoga nidra) - all led with the understanding that yoga is a practice not of acquiring, but of recognizing the wholeness of our True Nature.

Finally, since the question does come up so frequently, it must be shared that Clearlight was named Clearlight at birth by her mom and dad, and that she feels a deep gratitude for this beautiful gift from her parents!